Below are some pics of our second storage room, the one with all the books. The first three are wide shots of all the shelves, from various angles: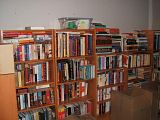 Here are some closeups - I took lots more, for reference sake, but figured I'd show just a couple here. For fun :-)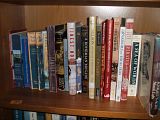 And these are the French Revolution books I had to leave behind in storage - can't have them all in the cabin: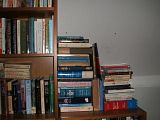 Happy Sunday!!
Teresa